In today's fast-paced digital world, there are a plethora of CRM solutions available in the market. These systems come with more features and benefits than you can possibly imagine; making it quite daunting for a startup to figure out what's right for their needs and at the same time, one that fits in their limited budget.
In this article, let's make this task a bit easier by exploring major factors with which you can quickly cherry-pick the best sales CRM tool for your startup.
NOTE: If you want to know more about CRMs, whether you're a startup, small business, or enterprise, check out our Comprehensive Guide to CRM tools.
Know What Your CRM Is For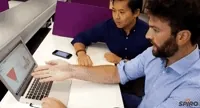 First of all, let's start with the basics. Traditionally, the term "customer relationship management" is in reference to the entire business strategy used to manage customer information and interactions.
However, what the term "CRM" typically refers to is the CRM tool used to manage, record and analyze information such as contacts, sales, productivity-related metrics, and any other important data related to client relationships.
Moreover, there's seemingly a little limit to what a modern CRM system can do for a company. It isn't just for sales and business teams — a CRM tool can also be used for contact management, marketing campaigns, customer service, or accounting. From tracking every step and click of a potential client to powering the analytics with the most advanced AI available to consumers, CRM is there to save the day.
Because of all the associated heft of a CRM in its traditional sense (price, installation and support costs), it's often considered a tool for big companies and enterprise. But the overall goal of implementing a CRM is something every business struggles with, no matter its size or market presence. This is where a subcategory of this software takes the stage – CRM for Small Business.
To guide you further to the nitty-gritty of CRM and what you need it for, check out our Comprehensive Guide To CRM Tools.
Define Your Needs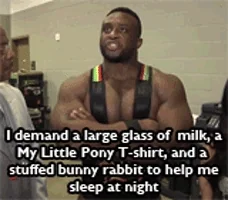 The CRM you select should depend on your needs. There is a vast array of options and you want to be sure you're buying the solution that will best meet your unique needs.
Start by determining the problem you're trying to solve. Every business has its own reasons for looking for CRM software. Since there are plenty of different ways to use CRM, you need to determine the exact benefit that you hope it will have for your business before you even begin looking at providers.
Second, you should know what features and functionality you need for your business. CRM doesn't just keep your contacts organized – it offers a bevy of tools to help you boost sales and execute more effective marketing campaigns. These features vary from:
Lead Management and Sales
Marketing
E-commerce
Reports/Dashboards
Call Center
Workflows/approvals
So the usual question is "What do you exactly need to make your workflow more efficient?" or "How this CRM helps your business grow?"
By answering these questions, you can effectively assess your company's needs that will make it easier for you to cherry-pick the right system. You can successfully establish a proper workflow in regards to sales processes and marketing automation that can make a huge difference for your business.
As mentioned, CRM tools aren't just for sales teams. Here are some overlooked benefits you can consider while defining your needs:
Manage your sales leads – identify, record, and categorize contact information on potential customers in a quick and easy manner.
Improve your customer support – all client history (including customer interaction history and any issues that may have come up in the past) is saved in one place, making it possible to provide faster, more personalized support.
Improve collaboration between departments – a CRM unites all teams while still giving them the means to focus on their specific task. By making all details accessible in one database, you eliminate the need to contact another team every time a specific deal or contact information is required.
Increase work speed and productivity – a good CRM can also help with marketing automation such as follow-up emails or posts on your company's social media.
Give your sales a boost – Track and manage your deal pipelines and sales funnel in one scannable platform. Analyze them to create forecasts and strategies.
All things considered, the question is not whether your business needs a CRM – it is how to select the right CRM system. It's safe to say that there is no better way to organize your business processes than by using the right CRM.
Pick The Right CRM For Your Startup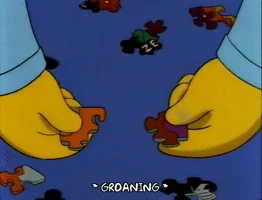 After knowing what CRM can do for your business and defining your exact needs, it's time to pick the right software for you!
It's essential for you to keep away from getting lost among several alternatives. Instead, you should do your research and pick the one which is in accordance with your specific needs and unique workflow.
However, with all the options to choose from, how do you know which CRM is the right fit for your needs? Here, we cover the most important factors to take into consideration when choosing a CRM for your startup.
1. Pricing and Scalability As a startup, it's likely that your resources are limited. Unlike giant enterprise companies, you don't have thousands of dollars per month to shell out for all the software tools your business needs to grow. So, price becomes an issue.
Of course, you want to find the best CRM for your small business without breaking the bank. And you'll want to ensure that at that price point, you are meeting all your needs — which includes additional features like marketing automation and customer support.
The pricing of a CRM system plays a crucial role. However, as a startup owner, you must also understand how your sales team will scale the business using the new CRM over the next few years.
2. Size and Expertise Of The Team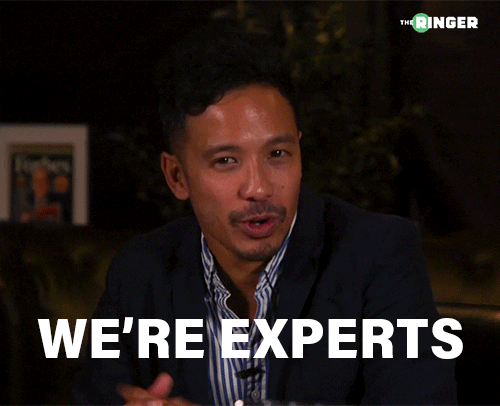 Knowing the size and expertise of the team should be on top priority. It is advisable to find out the exact number of users who will be ultimately working with it. You must make sure that they attend and learn any of the courses required for adapting to the CRM's new processes.
Also, is the CRM provider you choose going to give you a login and set you loose? Or are they going to be a partner and walk you through the set-up and implementation process?
It's highly important that your team get successfully trained on how to use the system to meet your company's unique needs. Be sure to check with your provider to ensure they will expertly support your team until you're up and fully operational.
Based on your team's skills and strengths, you must decide which CRM will complement their work. Otherwise, your team might not properly adapt to the CRM leading to a plummeting ROI.
3. Integration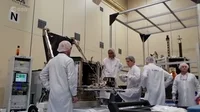 We can all agree that it is more convenient to send emails directly from the window of the client management system rather than a separate web service for emails. In the same way, it is convenient to edit documents and publish corporate news on social networks without leaving the CRM application and without switching between numerous windows.
Therefore, no matter how impressive the functionality of your future CRM and no matter how intuitive its navigation is, all these advantages can be negated by just one feature– the lack of integration with third-party solutions.
For instance, you should make sure your CRM will work within popular social networks, your email, your customer analytics, or your website to help you surface prospects, sales leads, and contact information. By doing so, the possibility to interact with customers straight from the CRM system will definitely come in handy.
Simply put, CRM integration is building your CRM and other applications to function together seamlessly. A CRM that allows smoother in-built integration helps businesses streamline their business process quite quickly and with ease.
4. Customization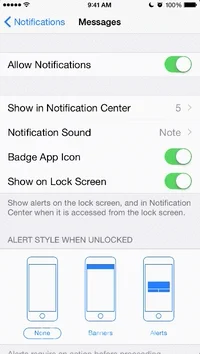 Will the system allow you and your team to customize itself as per the users' objectives and requirements? It's highly important to make sure all the important and needed field types are supported by the system.
There are no identical businesses. Even if you decide to go for a CRM system that caters to the broadest audience, you'll quickly find yourself in need of tuning it up a bit. Adapting a CRM to fit your business is what makes or breaks the CRM adoption for many companies.
In addition, regardless of your main challenge, every business has customers who are at different stages of the buying process. So when choosing the right CRM, you need to find one that will let you customize different communication strategies for different customers, based on your particular methods and needs.
All in all, CRM may come in several packages with different functionality, so it's worth making sure that the one you're choosing fully satisfies your company needs.
5. Automation and Ease of Use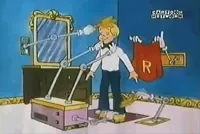 As a startup, automation is really important if you are looking forward to a successful lead management process. Workflow automation helps users in staying in touch with their current leads, deals, and contacts so that their sales process stays smooth.
For example, the CRM software you choose for your startup should be able to integrate with major email providers like Gmail and Outlook, and it should let your sales reps send and receive emails without hopping between different applications.
Lastly, it is also quite important to find a CRM solution that is easy to use and implement. An intuitive design and a simple, clutter-free interface will help your employees work more effectively. Thus, they will have more time to engage with top prospects and sales leads.
Here's a pro tip: Your CRM should be customized with easiness. Users should not be distracted by unnecessary elements of the system. It will be great if you can perform the target action within your CRM in no more than three steps. This will not only significantly reduce the entrance threshold for those who are slower to figure out technological innovations but also minimizes the likelihood of errors by employees who adapt quickly.
6. Mobility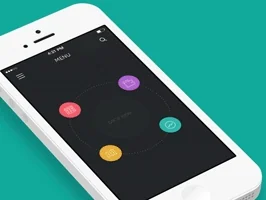 In the fast-paced world that we live in today, having information at your fingertips is extremely crucial in order to succeed in this competitive environment. Inability to provide instant services due to lack of essential technology can hurt your credibility. Thus, one of the best benefits of CRM is its easy integration with mobile devices.
A mobile-friendly CRM solution makes the task of your on-field sales team easy, by providing them access to customer information on-the-go. This helps your employees to quickly respond to any queries from anywhere, thereby improving your team's effectiveness and increasing cross-selling and up-selling opportunities.
7. Connectivity To The Cloud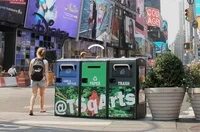 The technological advancement has allowed vendors to tweak and upgrade the cloud industry so much that everything from our photos to our office files can get stored over it. So, when you are looking for a CRM for your business, make sure to check if the vendor allows cloud-option.
A cloud-based CRM allows to quickly set up a CRM and access it from any device. This makes it much more compatible with modern ways of working, in which so much of our work is done on-the-go or from a location other than the office.
A cloud-based CRM allows employees to easily manage their customer relationships in one central location. It means that all of the data is stored centrally, and will update in real-time to reflect the most recent changes. Additionally, nothing holds you back, so if after some use a particular CRM proved to be unsatisfactory, you can easily migrate to another one.
Conclusion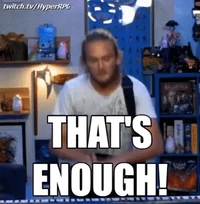 Let's face it, for a small business wanting to make more sales, the choice for the right software could be a real-life challenge. There are hundreds of companies out there building CRM tools and systems, in as many different shapes and sizes. Identifying the one that fits in your startup's mission and purposes is a daunting task.
Just remember when choosing the right CRM provider, you need to think about the goals you have for business growth and where you see your business going over the next several years. Ensure that your CRM will be able to get you there.
After that, you need to focus on the problem you want your CRM software to solve – and make sure that you keep that in mind during your entire search and evaluation process.
Lastly, consider the key factors above and decide how many of them apply to you. Then start your homework. You will surely be able to find the right CRM for you. The key is knowing what you need and being able to identify the solution that solves those needs when you see it.
For more information on how CRM to choose the best CRM for your startup, or for a CRM software consultation, please contact us or leave a comment below. We would be happy to help!